MEET THE PLAZA STAFF
WE ARE FAMILY!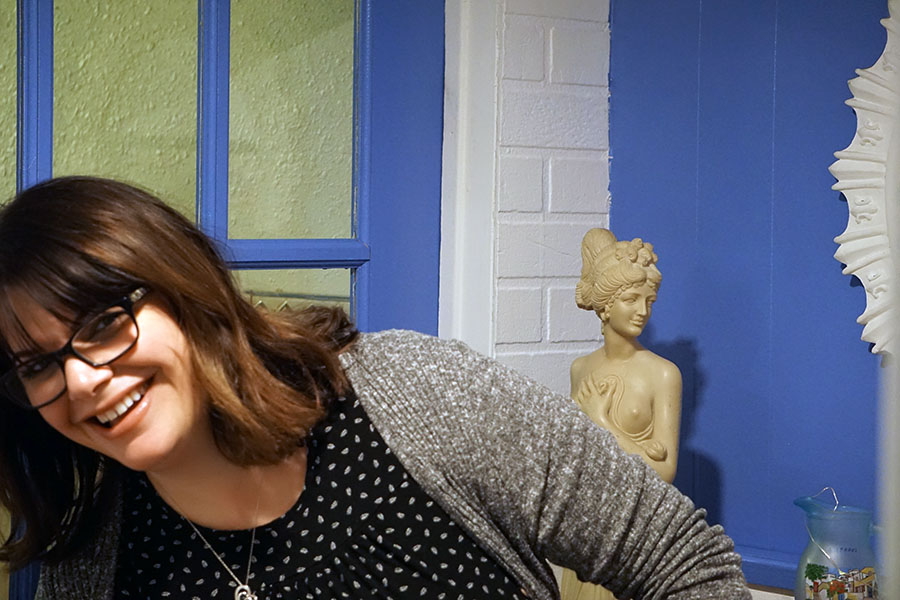 Konstantina "Tina" Adamopoulos
Head Goddess / Owner
Anyone who's come to Plaza has likely encountered Tina in one of her many aspects. On any given night you will find her greeting you, serving you, making your drinks, catching up local news or back in the kitchen cooking or doing the dishes. In short, she does it all! She welcomes patrons as treasured guests and acts as den mother to all of her staff, who she considers to be family.
Kitchen Staff
Gods of Food
Regulars to the Plaza knows one thing…that the food is consistent and you will always get a perfectly prepared meal. It's no surprise that the two main cooks at Plaza have been with the family for over 16 years! Jason (a.k.a. Jzan) and Barry are fixtures at Plaza and are ready to whip up a special or cook that perfect steak at a moment's notice. Sheldon adds to the kitchen output helping with prep and line work. The family theme runs strong within the kitchen as both Jzan and Barry are dedicated Dads who both are passionate about their families. You may recognize Jzan in his alter-ego as a DJ at Shooters, and maybe you'll catch Barry out on the lake indulging in a little ice fishing, while Sheldon has confessed to enjoying indoor sports such as gaming! You may not see them when you visit Plaza, but they are a constant, making sure that each plate would meet Tina's Grandmother's approval.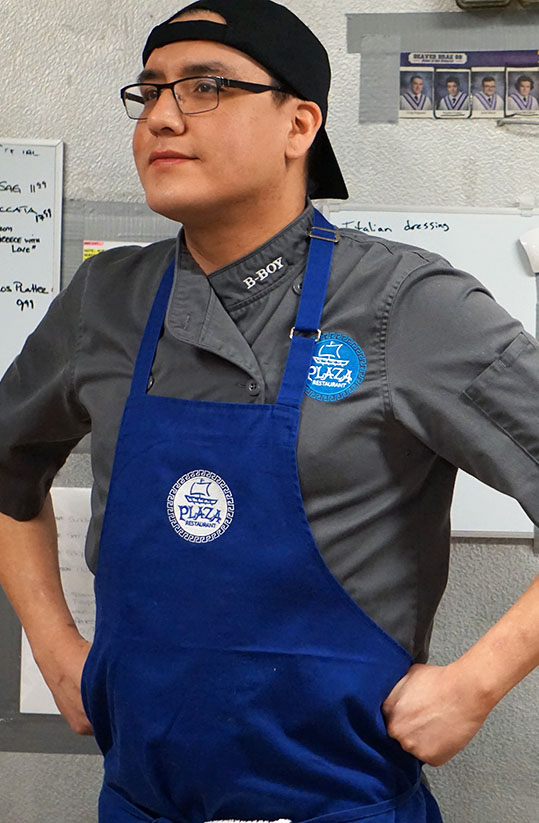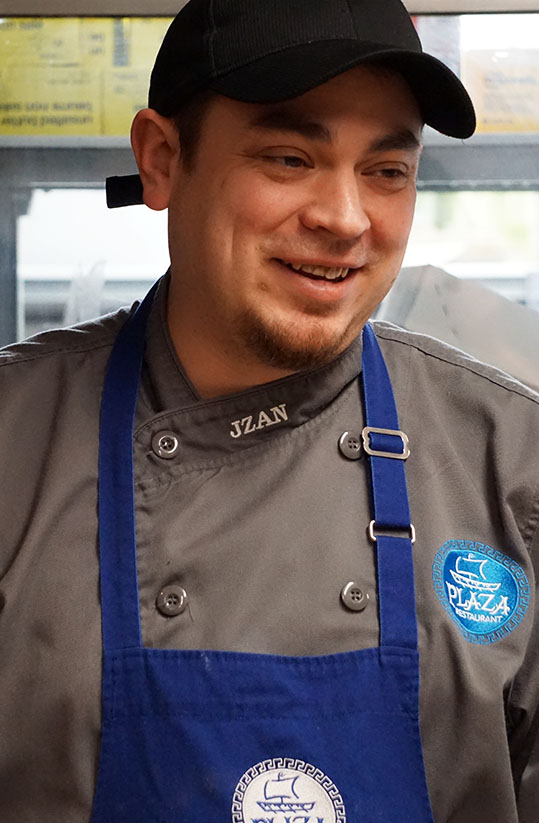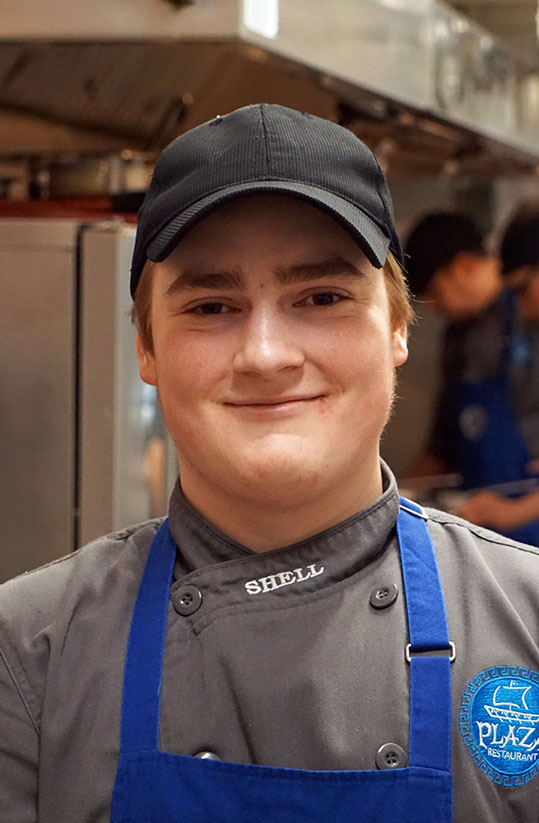 Server Staff
Gods & Goddesses of Serving
Making every guest feel welcome and at home is a job that the exceptional severs at Plaza excel at. You may have been served once or twice by Terry, who has been a staple at Plaza for 15 years. Stacey and Joanne are always present to make sure that you are comfortable and well fed, and Plaza has recently welcomed back Cindy, who worked at the original Plaza over 30 years ago! Professional, yet warm, the servers will make sure you feel welcome in this stylish, yet relaxed atmosphere. Stick around for dessert and you may get a story or two about Terry's legendary annual camping trip to Rushing River with his daughter, Stacey's aspirations to star in a horror movie, the latest concert that Joanne has attended, or Cindy's love of gardening!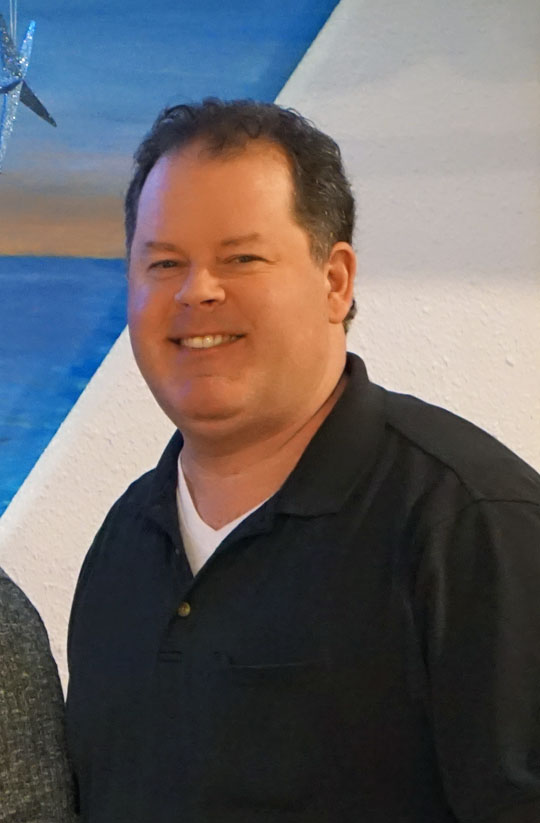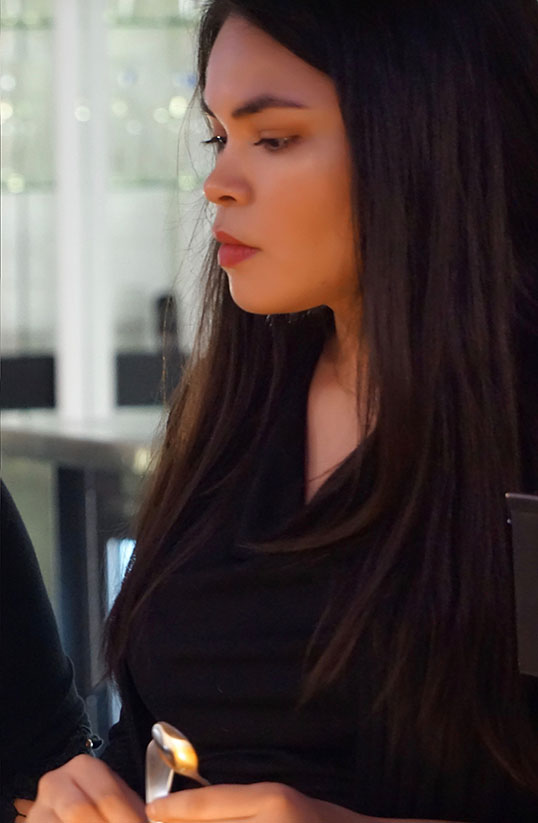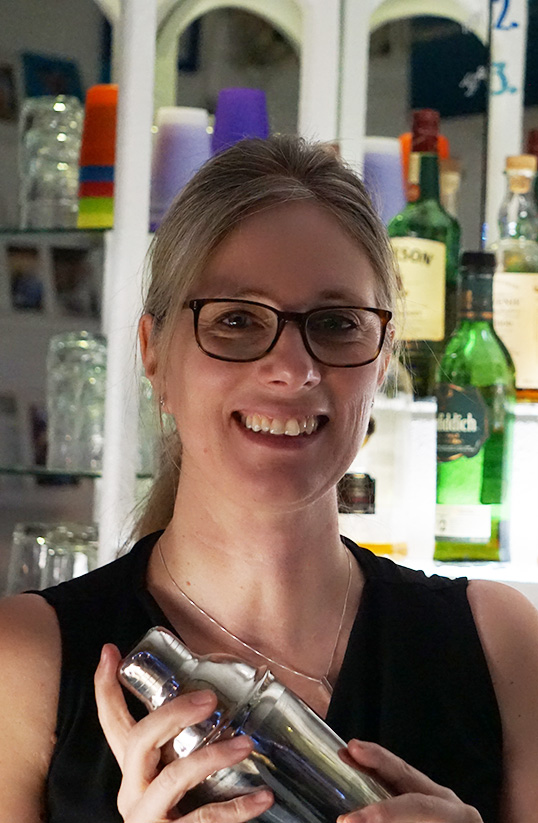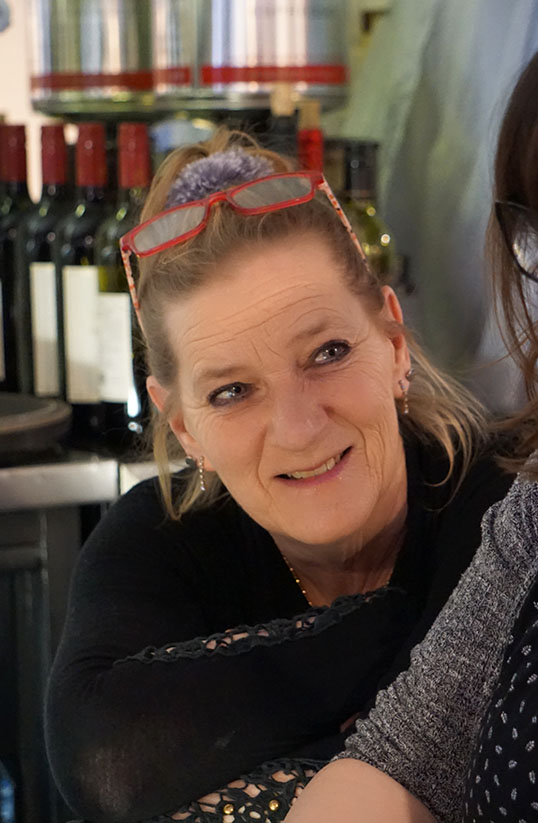 Hosting Staff
Gods & Goddesses of Hospitality
The Plaza has the hosts with the most! Staff lovingly refer to the hosts as "the kids", a charming group of youth who have had the amazing opportunity to grow and learn skills in the hospitality industry. Starr, Hayden, Antonie and Stephanie are here to greet you, seat you, and get you settled in. Hayden has been a fixture at the Plaza even before he was born….his parents shared their first date there! Antonie is Tina's goddaughter, and you may recognize Starr from around town with her love of local sports while Stephanie is setting her sights on some higher learning. Come out for dinner and be greeted with warmth and a smile!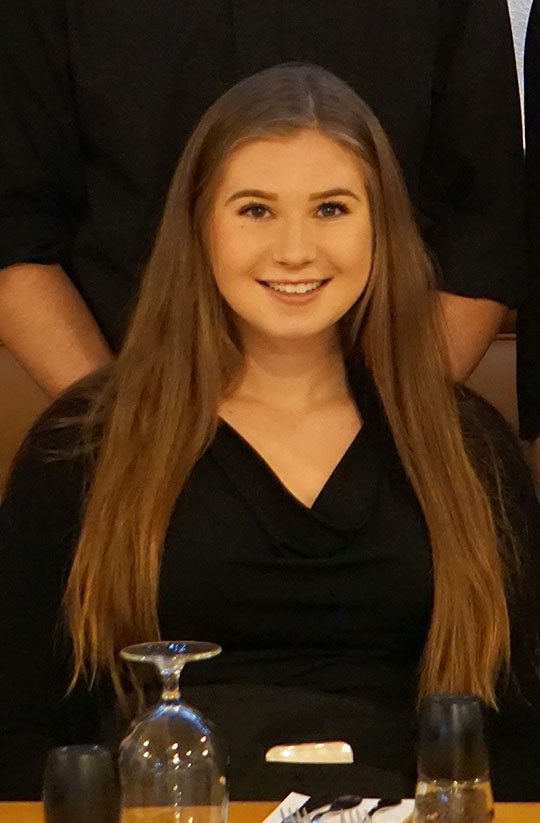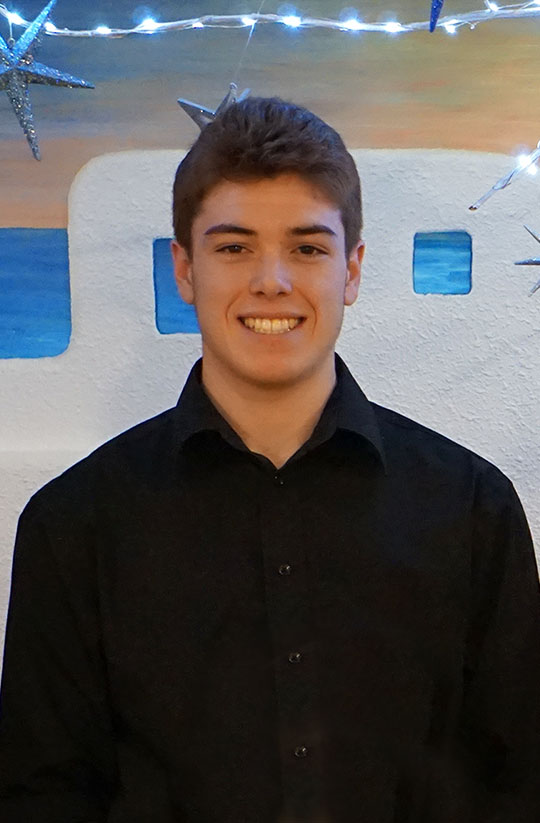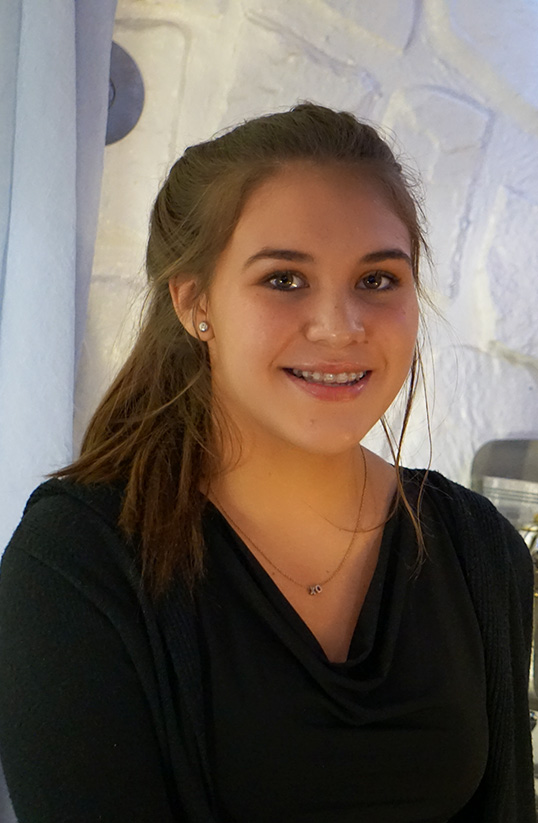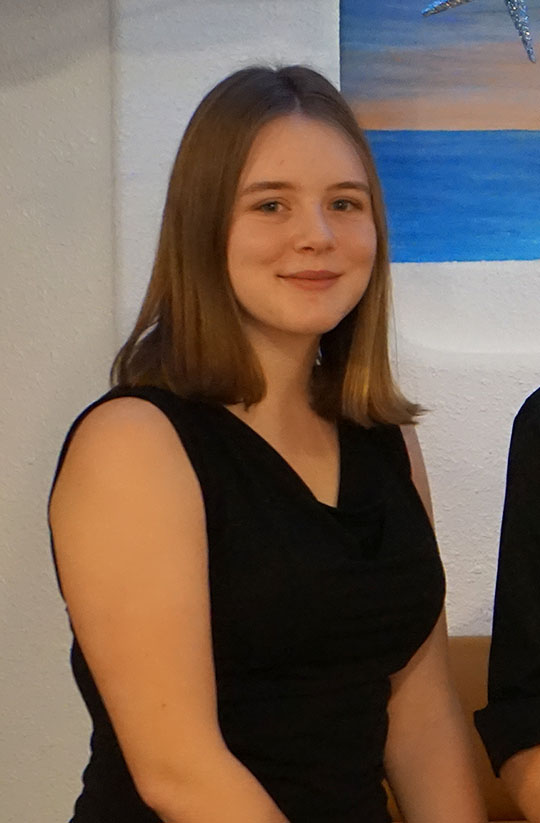 SEPTEMBER-JUNE
TUESDAY-SATURDAY 430-830PM
DINE IN, TAKE OUT & DELIVERY SERVICE
JULY & AUGUST
MONDAY-FRIDAY 430-830PM
DINE IN & TAKE OUT SERVICE
Regarding Take Out & Delivery Service
**PHONE LINES OPEN AT 4:00 PM & LAST CHANCE TO PLACE ORDER IS 7:30 PM**
CALL US AT: (807) 468-8173
Good To Know
The Plaza Works on a First Come, First serve seating policy. We do not accept reservations, except for New Year's Eve, Valentine's Day & the first three weeks in December for Staff Christmas Parties.

In the busy months of July & August Parties will be seated once all guests are present.

The Plaza is an air conditioned restaurant. And since we light a lot of things on fire, we need to keep a cool environment. If you are sensitive to this, you should consider bringing a sweater.
Drop Us a Line - totally fine.